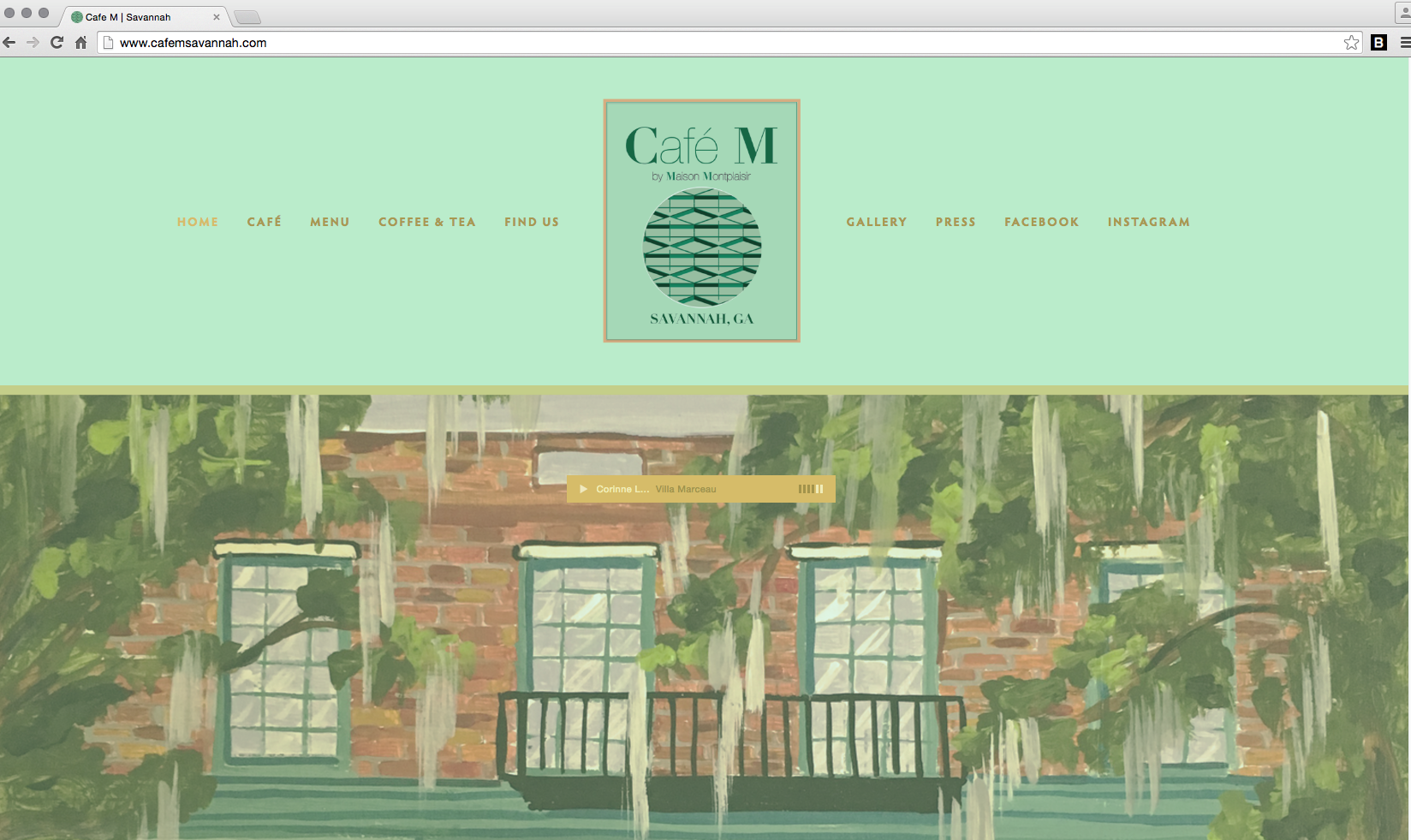 We decided to embed a little music player so that lovely french music could be in the background (if you wanted it) as you scroll through the site. It definitely lends to the overall design with the carefree color palette and swirly, whimsical graphics. The painting was an added bonus done by a friend of the café.

We created downloadable menus in addition to the ones on the website. Those menu designs can be seen if you scroll down a bit further. 
I designed a custom illustrated map at the request of my clients...one of their biggest issue was patron's not being able to find their location so we made it a little easier for them.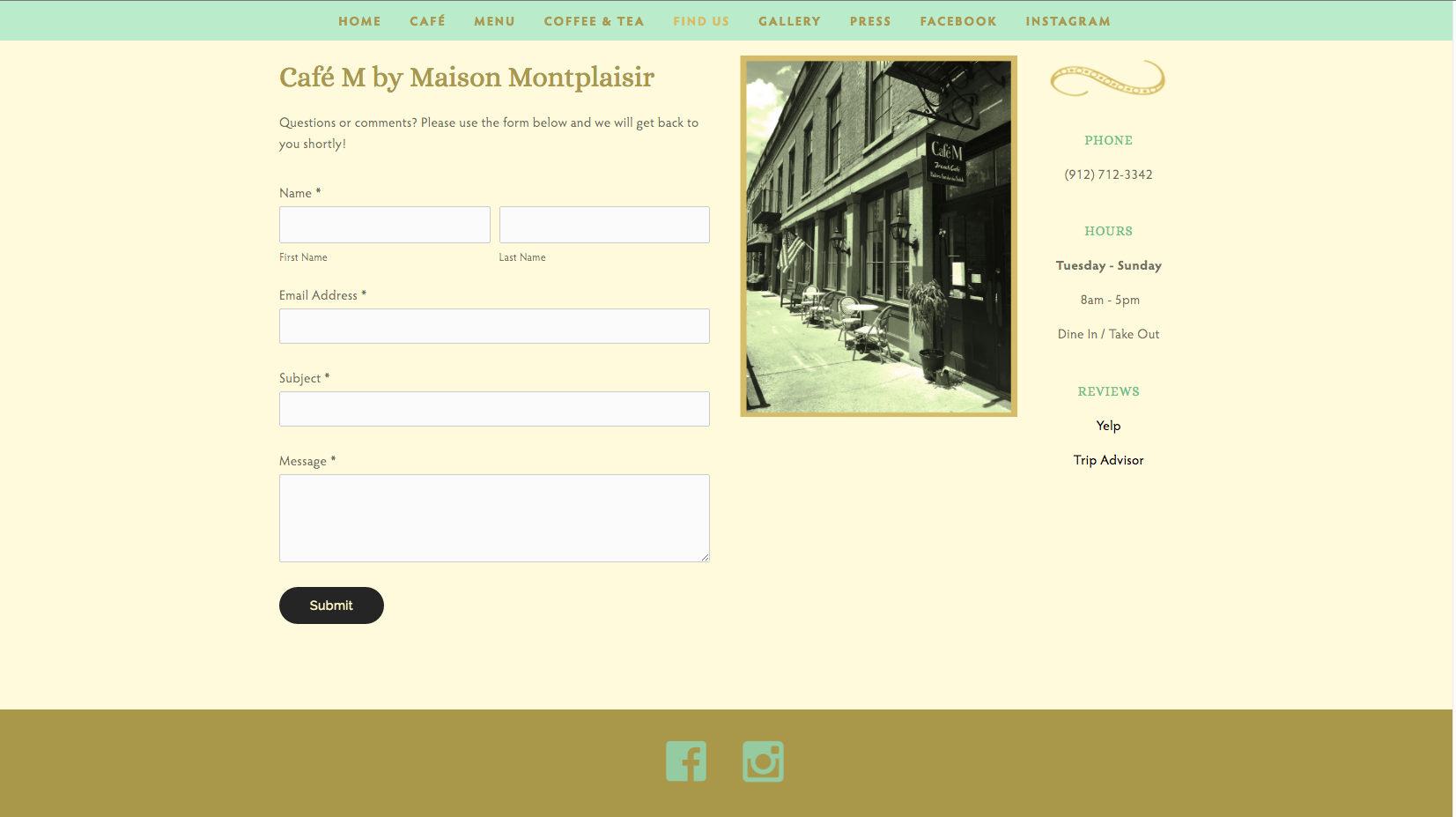 ~  Other Web Graphic Elements  ~
~  Menu Design  |  Takeout & In-Store  ~
Designed on a standard 8.5 x 11 sheet for the client's ease of editing and printing.